With more than 25 years of experience alongside companies in the footwear and leather goods industry, we've worked closely with our clients on product development, guaranteeing therefore a high level of quality every time.
Internationally renowned, the "abc" leather horse cart has been redesigned this year for your factory and your Methods and Industrialization Manager.
The leather trolley is the most popular solution for the practical handling of leather hides, be it in the leather goods and small leather goods industry, as well as in the belt and shoe manufacturing industry.
All "abc" leather trolleys are made of steel and are designed for leather handling and transporting inside the manufacturing plant.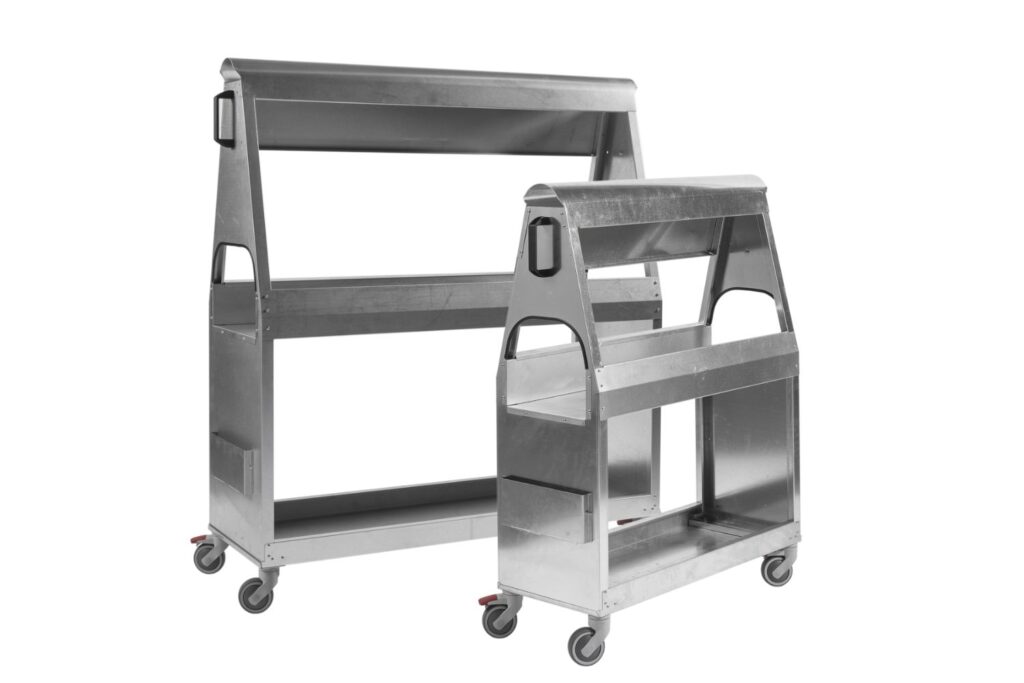 The "abc" leather horse cart is available in large model for full hides and in standard model for half hides.

Unlike any other available trolleys on the market, our leather horse cart is renowned today for:
High quality steel "hump", a smooth and non-leather-marking piece
The intermediate shelf at an easy-to reach height
Parafili castor suitable for the load (ISO 11228)
With a highly precise and meticulous execution, the additional accessories guarantee a very practical leather support:
Steel hump extension
Document holder
Handle to move the cart with two hands
Check here to discover out the product's page with its new applications. Be inspired by the collection of accessories!
Innovative solutions for work ergonomics, "abc" leather horse cart made to measure if you need
We are a company specialized in the manufacture of steel equipment and, on request, it is possible to customize all products, including the leather trolleys, from the dimensions to the client's logo, to the painting of the trolley.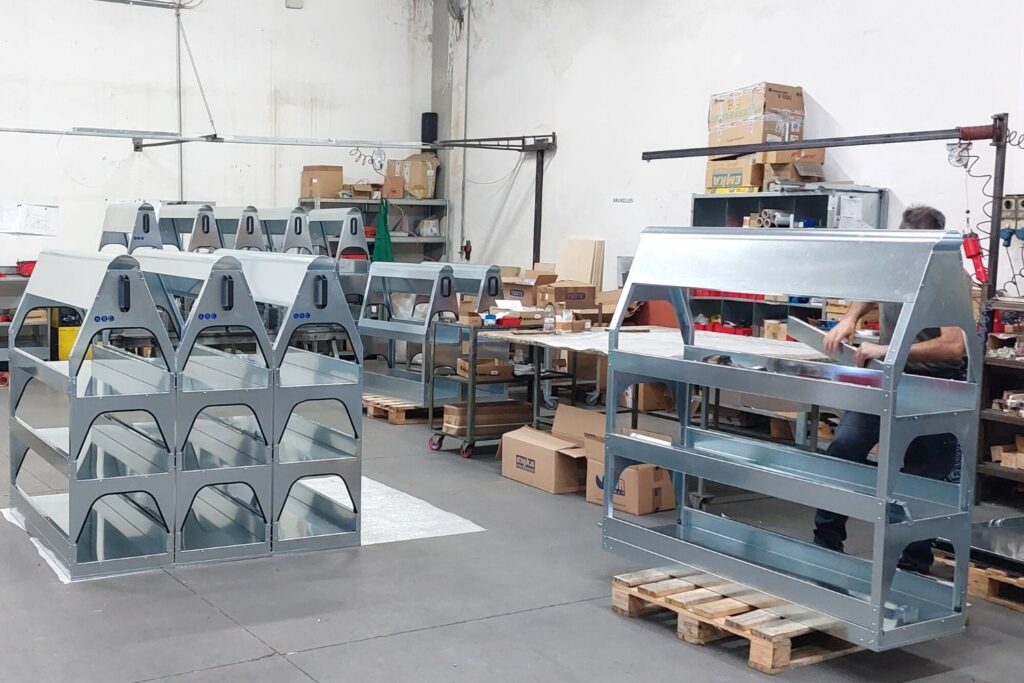 Our product development team never stops exploring the tailor-made. The team will assist and support you to create an innovative product. Year after year, we have developed customized trolleys according to clients' requirements.
The product is supplied in a practical packaging, trolley with an assembly kit to facilitate logistics worldwide.
Every day our company has a mission: to make your work environment better and safer.